Back To


We are proud to represent the following companies and associations:

We Are An Authorized
Gibson Musical Instruments
"A" Level Shop
We Are An Authorized
Fender Musical Instruments
"Gold Level" Warranty Center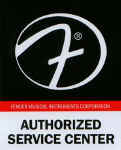 We Have Been A C.F. Martin Certified Shop
Since 1998.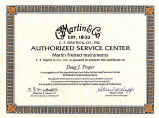 Due to administrative reasons we will no longer be
Accepting Martin Guitars for Warranty Service.
We will be glad to service your Martin Guitar on
a Non-Warranty basis.

We are a full service
Authorized Taylor Guitars Warranty Center




Guild Gold Level Warranty Center



American Archtop Warranty Service Center

We Are An Authorized
Gretsch Guitars Warranty Center


We Have Been Authorized
By
Santa Cruz Guitars To Do Warranty Service
On A Case By Case Basis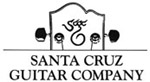 Foster Guitar Manufacturing Service Center

We Are An Ovation USA
Authorized Warranty
Service Center


We Are A Jackson/Charvel
Authorized Service Center

We Are An
Authorized Service Center
For
Tacoma Guitars


We Are A Kaman Music
Authorized Service Center
Which Includes



Imports - Celebrity/Applause




Epiphone Guitars Service Center



Proud Members of
The Association Of Stringed Instrument Artisans